The shopping center also boasts a dry-cleaner, pharmacy, nail salon, barbershop, day care center and a shoe repair shop, as well as many restaurants, providing a valuable range of stores and services.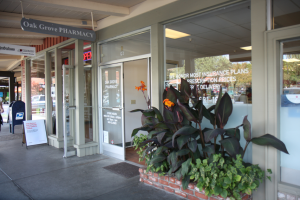 Oak Grove Plaza is conveniently located on the southwest corner of Oak Grove Road and Treat Boulevard in Concord, CA, amid many homes, townhomes and apartments. Also nearby is Ygnacio Valley High School, Carondelet and De La Salle High Schools.

Oak Grove Plaza is a long-established neighborhood shopping center with well-known tenants which include Trader Joe's, Pet Food Express, Wells Fargo Bank, Chevron, Peet's Coffee, Chipotle, Round Table Pizza, and Baskin Robbins.